Our current turnaround time for wash and repair is 1-2 weeks.
So you have purchased a wash or repair from our website, what happens next?
1) In the next couple of days you will receive a Service Centre care card with all of your contact and order details on it and two return labels through the post.
2) Please take this opportunity to add any supporting information to the care card that may help us identify where damage is located or to assist us in not missing anything that you would like to bring to our attention.
3) Place your return item and the completed care card in suitable packaging and ensure that it is secure enough to make it back to us, but not so secure that we cannot open it without causing additional damage to what is inside. We are always keen to encourage re-use of previously used packaging that you would otherwise throw away.
4) Add the DPD returns label and the barcode identification label clearly to the outside of the package. Not adding the identification label may result in unnecessary delays in processing your order.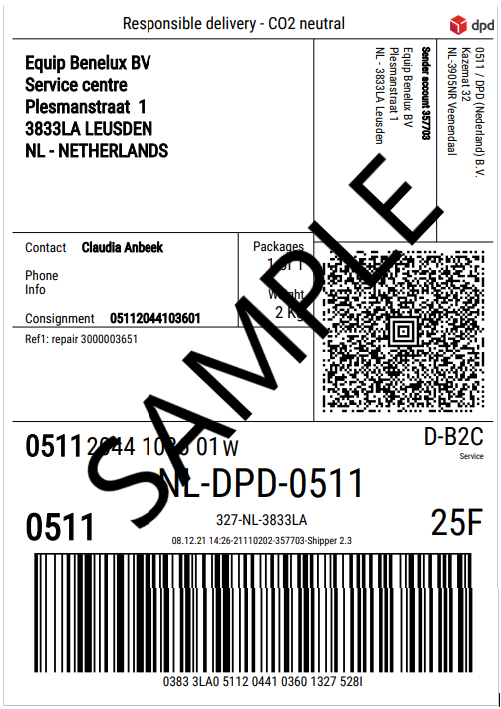 5) Drop the parcel off at your nearest DPD drop-off point. To locate your closest drop off point, please use this link or QR code:
DPD parcel shops near you
6) Once we receive your package we will service your item and return it to the shipping address shown on your original order. If we need to contact you about anything we will use the contact details you provided us with at the point you placed the order.
Need to contact us?
If you need assistance with sending your item back to us, or have a problem with a completed service, please email our Service Centre team at rabservice.centreeu@equipbenelux.nl quoting your order number.
Note that our current turnaround time for wash and repair is 1-2 weeks.
Please do not chase us for an update on the whereabouts of your order unless it is overdue.